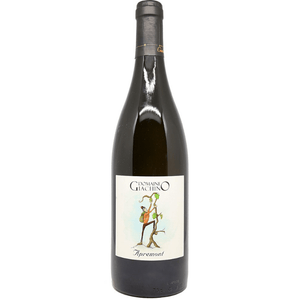 AT FIRST SIP-Wild alpine flowers, unripe quince flesh and elderflower. Lovely mineral drive throughout the palate with 
$49.00
This item is currently sold out.
AT FIRST SIP-Wild alpine flowers, unripe quince flesh and elderflower. Lovely mineral drive throughout the palate with 
wild honey and chamomile quietly persisting in the background. Lively, crisp acidity really balances. AFTER A FEW-Aerials on skis. What a ride.
About This Wine
Apremont, a favourite cru in the Vin de Savoie AOC. As one of the most southern areas in the region, Jacquere here (which this wine is 100%) has added oomph, depth and complexity. As with the Monfarina, malolactic fermentation happens depending on the vintage. Further lees aging in bottle ads extra intrigue. 
Under Australian law, you must be over 18 years to purchase alcohol. By entering the Wine Envy website, you acknowledge that you are over 18 years.
Once your payment has been approved, we will book your delivery in through Sendle via either Couriers Please or FastWay / Aramex, for next available pickup. Please allow 4-5 days for most metro areas and up to 10 days for more remote places, (although delivery may occur sooner than quoted). Please note that wine will only be delivered to persons over 18 years of age. You will receive an email notification once your order has been dispatched.
Domaine Giachino is an immediate favourite to anyone who comes into contact with their wines. Based on the Grésivaudan plain in the Savoie region in France (Alpine beauty and aprés ski).
Frederic Giachino began making wine in this unique region almost 30 years ago where he took over 1.5ha of vines on the rocky plain is the remnants of the tragic Mt Granier rock fall in 1248. The terroir that is there today is based off this rock fall centuries ago.  The soil is rich in clay and limestone, only the sturdy vine seems to flourish here at an average altitude of 1500m.
Frederic's son; David has now joined him in running the domaine, where the viticulture moved to organic in 2006 before biodynamics following shortly after. The domaine champions local varieties rarely seen or heard of outside the region. Till now. We are rapped to have these wines on Australian ground.
Also An Adventure
Get a bit of strange, a little thrill, a pleasant surprise and some guaranteed satisfaction.
Newly Added
New and Exciting Drops