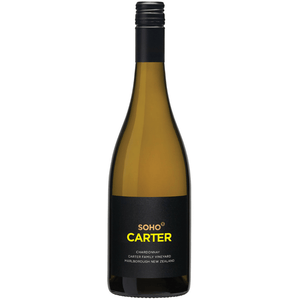 About This Wine
"SOHO respects the traditional winemaking process but pushes the boundaries operating an unconventional ethos rooted in raw creativity. This coupled with a desire to be one of NZ's most awarded boutique wine companies has made SOHO a wine icon of modernity. Uniquely embodying a passion for life, culture and entertainment, hence the name SOHO."-Saint Wine
About This Wine
"SOHO respects the traditional winemaking process but pushes the boundaries operating an unconventional ethos rooted in raw creativity. This coupled with a desire to be one of NZ's most awarded boutique wine companies has made SOHO a wine icon of modernity. Uniquely embodying a passion for life, culture and entertainment, hence the name SOHO."-Saint Wine
Under Australian law, you must be over 18 years to purchase alcohol. By entering the Wine Envy website, you acknowledge that you are over 18 years.
Once your payment has been approved, we will book your delivery in through Sendle via either Couriers Please or FastWay / Aramex, for next available pickup. Please allow 4-5 days for most metro areas and up to 10 days for more remote places, (although delivery may occur sooner than quoted). Please note that wine will only be delivered to persons over 18 years of age. You will receive an email notification once your order has been dispatched.
The true maritime wine region of Aotearoa gained international claim for its Sauvignon Blanc back in the 80's. Creating exceptionally fragrant savvy's were the specialty, now the best winemakers seek more wild flavours a little more true to their terroir. Pinot Noir has found a more appropriate home in the Southern Valleys, whilst Chardonnay and Riesling are seen throughout the region again with that marked perfume and acidity.
Also Something Serious
Get attached, get connected, keep and share me with the best of company.
Newly Added
New and Exciting Drops