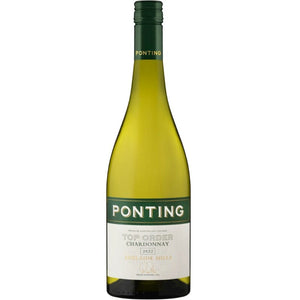 An elegant, textured Adelaide Hills chardonnay with impressive fruit intensity.
An elegant, textured Adelaide Hills chardonnay with impressive fruit intensity.

Region: Adelaide Hills, South Australia
Variety: 100% chardonnay
Winemaker: Ben Riggs
The fruit for the Top Order Chardonnay was hand-selected from the cooler climes of the Adelaide Hills, where lower temperatures tend to allow for tempered, even ripening. Beautifully fragrant with intense flavour, the palate is balanced by fresh natural acidity. French barriques (30% new), with a portion of steel tank maturation, produced an elegant, layered and textural wine. 
Under Australian law, you must be over 18 years to purchase alcohol. By entering the Wine Envy website, you acknowledge that you are over 18 years.
Once your payment has been approved, we will book your delivery in through Sendle via either Couriers Please or FastWay / Aramex, for next available pickup. Please allow 4-5 days for most metro areas and up to 10 days for more remote places, (although delivery may occur sooner than quoted). Please note that wine will only be delivered to persons over 18 years of age. You will receive an email notification once your order has been dispatched.
A collaboration between arguably Australia's greatest sportsperson, Ricky Ponting and iconic Australian Winemaker Ben Riggs, Ponting Wines encapsulates the drive for excellence and perfectionism that both have demonstrated in their incredible careers.
Ponting wines also gives Ricky direct access to his favourite post game drink. Whilst his teammates were cracking open beers, Ricky was seen opening pinot noirs from his home state Tasmania or enjoying classics from South Australia. 


Each wine reflects Ricky's life and has been carefully crafted by Ben to ensure flavour, structure and complexity are of the highest quality. Ponting Wines is a celebration of Ben and Ricky's commitment, dedication and achievements in their chosen crafts.
Also Something Classic
A timeless classic is a wine that is dependable, reliable and familiar. It always hits the spot, no surprises here!
Newly Added
New and Exciting Drops