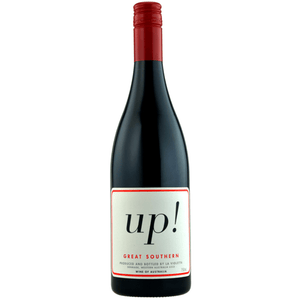 $36.00
This item is currently sold out.
Under Australian law, you must be over 18 years to purchase alcohol. By entering the Wine Envy website, you acknowledge that you are over 18 years.
Once your payment has been approved, we will book your delivery in through Sendle via either Couriers Please or FastWay / Aramex, for next available pickup. Please allow 4-5 days for most metro areas and up to 10 days for more remote places, (although delivery may occur sooner than quoted). Please note that wine will only be delivered to persons over 18 years of age. You will receive an email notification once your order has been dispatched.
The name 'La Violetta' derives from an old Piedmontese song celebrating intoxication and we dig this anthem if these wines are anything to go by. 
Winemaker Andre 'AJ' Hoadley crafts the expressive and flair soaked wines of La Violetta. Based in Great Southern, WA Hoadley has quickly become one of our favourites, happily banking on any of his meticulously made yet playful wines. Each wine in the ever expanding range seems to be 'bang on' as well as teasing a definitive air of excitement.  
Grapes are sourced from trusted local growers and production of each wine is kept small to ensure ultimate TLC.  Winemaking influences are kept at a minimum and also leaning towards experimental. 
Also Something Classic
A timeless classic is a wine that is dependable, reliable and familiar. It always hits the spot, no surprises here!
Newly Added
New and Exciting Drops