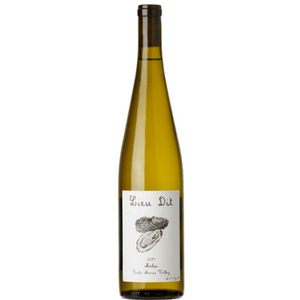 AT FIRST SIP-White grapefruit, lemon pith and sea spray. A hint of lemongrass shines through this ultimate oyster wine. Fresh crisp and tantalising. AFTER A FEW-Sea spray over white linen
$58.00
This item is currently sold out.
AT FIRST SIP-White grapefruit, lemon pith and sea spray. A hint of lemongrass shines through this ultimate oyster wine. Fresh crisp and tantalising. AFTER A FEW-Sea spray over white linen
About This Wine
Frim Bien Nacido in the Santa Maria Valley, this Melon de Bourgogne pays homage to arguably THE oyster wine; Muscadet.
Under Australian law, you must be over 18 years to purchase alcohol. By entering the Wine Envy website, you acknowledge that you are over 18 years.
Once your payment has been approved, we will book your delivery in through Sendle via either Couriers Please or FastWay / Aramex, for next available pickup. Please allow 4-5 days for most metro areas and up to 10 days for more remote places, (although delivery may occur sooner than quoted). Please note that wine will only be delivered to persons over 18 years of age. You will receive an email notification once your order has been dispatched.
'Lieu Dit' is named after the French wine term that refers to a historical plot or section within a Climat or vineyard. 
This producer, focusing on their terroir in California has been an absolute favourite of ours since visiting the sunshine state a couple years ago. 
Long time mates; Eric Railsback and Justin Willett met in Santa Barbara (southern California) at the start of their careers and shared a love of Loire Valley varieties. 
Lieu Dit focuses on Loire grapes, through the eyes of Santa Barbara County. Namely Santa Ynez and Santa Maria valleys. The pair creates wines of serious elegance and vivacity. 
Also An Adventure
Get a bit of strange, a little thrill, a pleasant surprise and some guaranteed satisfaction.
Newly Added
New and Exciting Drops