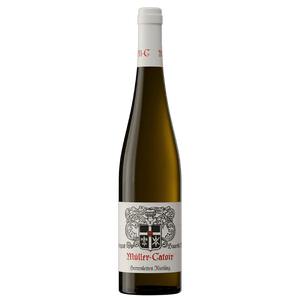 Müller-Catoir Herrenletten Riesling 2019
Müller-Catoir Herrenletten Riesling 2019
$82.00
This item is currently sold out.
Müller-Catoir Herrenletten Riesling 2019
Organic. The Herrenletten Erste Lage sits adjacent to Bürgergarten. The name Herrenletten combines both the historical and the geological: Herren, indicates that the region was owned by noble landlords in the Middle Ages; The second part, letten, refers to the type of soil—sandy clay with layers of limestone and chalky clay. The oldest Riesling vines here are 40 years old (the site is also home to Pinot Blanc and Pinot Gris). This wine usually offers more youthful generosity than Müller-Catoir's Bürgergartens. 
Under Australian law, you must be over 18 years to purchase alcohol. By entering the Wine Envy website, you acknowledge that you are over 18 years.
Once your payment has been approved, we will book your delivery in through Sendle via either Couriers Please or FastWay / Aramex, for next available pickup. Please allow 4-5 days for most metro areas and up to 10 days for more remote places, (although delivery may occur sooner than quoted). Please note that wine will only be delivered to persons over 18 years of age. You will receive an email notification once your order has been dispatched.
Also Something Classic
A timeless classic is a wine that is dependable, reliable and familiar. It always hits the spot, no surprises here!
Newly Added
New and Exciting Drops