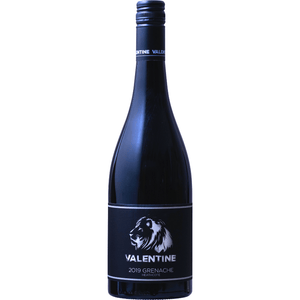 AT FIRST SIP-Cherry blossom, red apple, strawberry open this wine. Whilst the palate is dominated by fresh thyme and juicy tamarillo.  Tannins terracotta like in texture, with bouncy red fruits providing crunch and freshness. AFTER A FEW-Red jolly ranchers and bresaola
$27.00
This item is currently sold out.
AT FIRST SIP-Cherry blossom, red apple, strawberry open this wine. Whilst the palate is dominated by fresh thyme and juicy tamarillo.  Tannins terracotta like in texture, with bouncy red fruits providing crunch and freshness. AFTER A FEW-Red jolly ranchers and bresaola
About This Wine
We love Dom's Pinots but this man certainly has a way with Grenahce!
Sourced from the Mount Camel Ranges in the northern end of Heathcote. 30% wholebunch, the rest was destemmed before a long post ferment maceration. Pressed to barrel for MLF and left in barrel for 6 months. These barrels were 6 year old French Barriques so its all about adding softness rather than flavour. 
Under Australian law, you must be over 18 years to purchase alcohol. By entering the Wine Envy website, you acknowledge that you are over 18 years.
Once your payment has been approved, we will book your delivery in through Sendle via either Couriers Please or FastWay / Aramex, for next available pickup. Please allow 4-5 days for most metro areas and up to 10 days for more remote places, (although delivery may occur sooner than quoted). Please note that wine will only be delivered to persons over 18 years of age. You will receive an email notification once your order has been dispatched.
Dominic Valentine has always been a bit obsessed with Riesling. He got serious in 2010 during a stint in the Rheingau, Germany. Working with some amazing producers such as Weingut Josef Leitz and Weingut Georg Breuer. Taking what he learned in the home of Riesling, he now explores the various expressions of Riesling within Victoria, Australia. He also has Giant Steps on his resume, ensuring his understanding and appreciation of Yarra Valley Pinot Noir. 
Based in the Yarra Valley, Dom offers up some gorgeous expressions of Yarra Valley. For a winemaker that has proclaimed his specialty as Riesling, Chardonnay and Grenache, his Pinot Noir in our eyes is one of the best discoveries we've made in the last year!
Also Something Classic
A timeless classic is a wine that is dependable, reliable and familiar. It always hits the spot, no surprises here!
Newly Added
New and Exciting Drops